news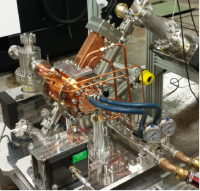 2016-10-06
RF Gun for ELI-NP Gamma Beam System, delivered
The RF GUN of the ELI LINAC is a 1.6 cell gun of the BNL/SLAC/UCLA type. Based on an innovative technology, the gun cells are clamped together with ...
read all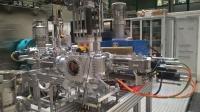 2016-10-05
Completion of Beam Diagnostics equipment
Comeb has manufactured an entire  diagnostic system that  works in a low energy line.  The system consists in a single, 390mm-long, stainless ...
read all

2016-10-04
Moving completed
  Comeb has recently transferred to a new 3000 sq.m facility located at Pomezia, an industrial area 12 Km from Rome.   The building is divided ...
read all